Split Body Ball Valves: Applications, Cost & When to Use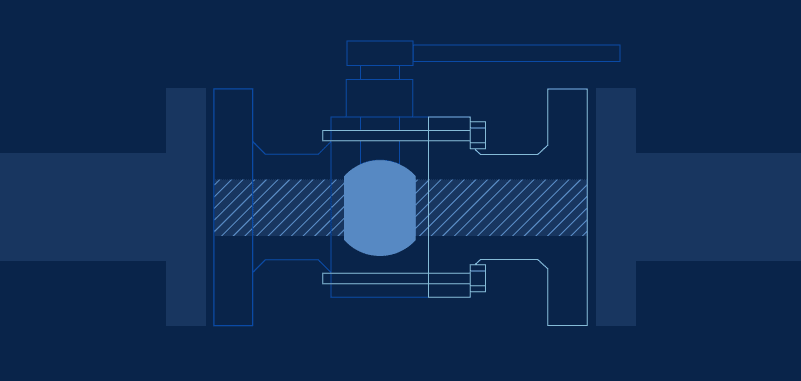 What Are Split Body Ball Valves?
When Are Split Body Ball Valves Used?
What Are the Advantages of Split Body Ball Valves?
What Are the Disadvantages of Split Body Ball Valves?
Split Body Ball Valve Seats
Split Body vs. 2- and 3-Piece Ball Valves
What Are Split Body Ball Valves?
A split body ball valve consists of a valve body divided into two or more pieces, which are then bolted around the ball with a flanged connection.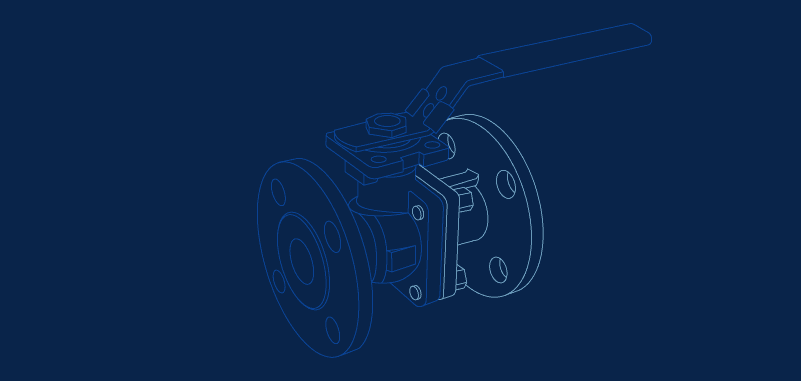 Split body ball valves typically utilize a floating ball design, meaning the pressure of fluid or gas media moving through the valve compresses the ball against the downstream seat to create a seal.
The main benefit to a split body valve is the ability to easily access the internal components for maintenance, whereas most standard ball valves are intended to be replaced rather than repaired. The flanged connection must adhere to the American National Standards Institute (ANSI) specifications for pipe flanges.
When Are Split Body Ball Valves Used?
Split body valves are intended for specific applications where maintenance is a requirement, and where ANSI flanged connections are required or preferred.
Split body ball valves are used in oil and gas production, transportation, distribution, processing, chemical and petrochemical refining industries. Since the valve body can be separated to provide access to the internal components, split body ball valves are favored in applications where the media or environmental conditions may require regular-to-frequent valve maintenance.
This type of valve is often manufactured in smaller sizes for more compact applications. It is also common to find trunnion mounted ball valves with a split body design that allows for double block and bleed (DBB).
What Are the Advantages of Split Body Ball Valves?
The most obvious advantage of split body ball valves is their ease of maintenance: the two or three flanged pieces can be separated to provide access to the interior. The ability to clean and repair the valve without removing it from the piping system extends the life of the valve and saves plants money on replacements.
Split body ball valves are often selected for their ANSI flanged pipe connections, which are required or preferred in certain piping systems.
What Are the Disadvantages of Split Body Ball Valves?
Though they offer convenience when it comes to maintenance, split body ball valves are not the right choice for every application.
Split body valves tend to be more expensive than standard ball valves. A 1-piece or 2-piece ball valve may make more sense in less demanding applications in which the valve is likely to last many years before failing. Further, split body valves are typically offered with ANSI flanged pipe connections only, so they are not compatible with other connection standards.
Split Body Ball Valve Seats
When used in low-temperature and low-pressure applications, split body ball valves can feature non-metal seats made of synthetic polytetrafluoroethylene (PTFE) or graphite. In applications that need to withstand higher temperatures, pressures or corrosive media, metal seats made of stainless steel or other alloys are preferred.
The same rules regarding seat materials apply to standard ball valve seats.
Split Body vs. 2- and 3-Piece Ball Valves
Like most split body ball valves, 3-piece ball valves allow for regular maintenance due to the ability to remove the components without removing the entire valve from the piping system.
On the other hand, 2-piece ball valves feature a main body, a single threaded end connection and a lever, and are not designed to be repaired. Two-piece ball valves may be preferred in systems that do not require regular maintenance, such as those that transport non-corrosive media at low pressures and temperatures or those that require maximum leakage prevention.
The serviceable ball valve series from Gemini Valve offers similar advantages to split body ball valves, with the added bonus of availability in a variety of connection types. Since the centerpiece of our serviceable ball valves can be removed, the actual pipe connection never requires removal.
For questions or recommendations, reach out to the Gemini team. We'll be able to walk you through the best valve options for your application, and even customize a product to fit your needs.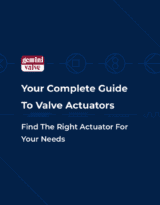 Your Complete Guide To Valve Actuators
A comprehensive introduction to valve actuators, covering power sources, failsafes, questions to ask and more.
Download