The 7 Best Piping Design Software Programs for 2023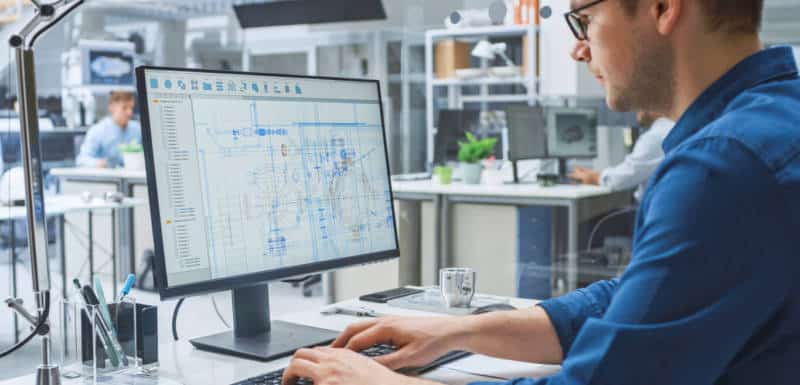 Piping design software is integral to the development of draft plans and drawings for process plants, commercial buildings, residential buildings, utilities and other types of facilities. With so many options available, we've compiled a list of the best piping design software, including paid and free options and the key features to consider before you get started.
6 Key Features of Pipe Design Software
Pipe design software typically comes with some, if not all, of the following features. However, each program will be different, so it's important to know your priorities.
1. 2D/3D Capabilities
What level of detail do you need from your diagrams? Both 2D and 3D designs will get the job done, but many professionals prefer the look and feel of 3D. Tools with 3D modeling capabilities may have a higher cost, but you'll have the benefit of creating more detailed diagrams.
2. Symbols Library
Piping design software will come equipped with symbol libraries to make your designs clear, consistent and comprehensive. The extent of the available symbols will vary from tool to tool, but you can expect to see the basics — ball valves, hoses, connectors, compressors, etc. — in the majority of piping design software programs.
For complete control over your designs, look for symbols that are in vector format. This will allow you to change the size and color of the symbols. Some programs also allow you to draw your own symbols.
3. Collaboration Tools
If you need the ability to easily share diagrams and drawings, look for software that offers collaboration. Many programs integrate with commonly used business tools like Slack, Jira, Salesforce, Microsoft Office and others.
4. Ease of Use
Many piping design programs are designed to be very intuitive; if you can navigate a Microsoft Word document, you can easily use the tools. These are often the best choice for students, instructors and beginners. However, even if you're an established professional, you may prefer a program that's easy to navigate.
To gauge the usability of a program, sign up for free trials and read online reviews. Free trials offer a no-commitment, behind-the-scenes look at the functionality of the program, while customer reviews on websites like Capterra or G2 compile honest feedback from actual customers.
5. Support
Technical and customer support are crucial for any type of software program. Some options on the market offer 24/7 live support, while others limit support requests to email only or business hours only.
6. Templates
Templates are useful for creating quick drawings and diagrams. Like symbols and graphics, free versions of piping design software will offer a smaller library of templates. This is another reason why free trials are so valuable. You can use the trial period to explore the template libraries and determine if they are extensive enough to fit your needs.
The 7 Best Piping Design Software Programs for 2023
M4 PLANT is a 3D pipework design software that supports P&ID creation and the automated production of piping isometrics for plants and factories. According to their website, M4 PLANT "provides the basis for rule-based quotation creation, integrated design, technical presentation, detailed design and documentation of your projects."
Pricing starts at around $250 a month for a 12-month, single-user license of M4 PLANT, but they offer a free, 30-day trial to give you a glimpse at the software before making an investment.
M4 PLANT features include:
2D and 3D design environments
P&ID design
Piping isometrics generation
3D walkthroughs
Steelwork design
Cable and cable tray layout
Detailed parts lists
Variable-speed and specification gearboxes
As part of an AutoCAD® and BricsCAD®-based software series, CADWorx Plant Professional is an intuitive pipe design software that enables users to create intelligent and realistic 3D models. Reviews for CADWorx on G2 highlight the software's ease of use for beginners, impressive graphics and automation tools.
CADWorx Plant Professional doesn't offer a free version, but free demos are available.
Features of CADWorx Plant Professional:
Specification-driven design tools
Model/P&ID synchronization
Isogen® auto-isometrics
Detailed bill of materials
Equipment modeling
Piping specifications in metric and imperial formats
Auto-routing to create quick 3D piping models
Runs on AutoCAD® or BricsCAD® platform and includes BricsCAD® Platinum
EdrawMax features an easy to use drag-and-drop interface and 40 symbol libraries with over 2,000 vector symbols for everything from machinery to valves. These ready-made symbols make it quick and easy to create piping diagrams, and the program also offers pre-designed templates that can be easily modified.
There is a free download available, but template and symbol options will be limited. Annual plans start at $99 a year. We recommend downloading the free version to get a feel for the program before you commit to a plan.
Features include:
Extensive library of vector-based, customizable symbols
Export formats including PDF, Word, HTML, Visio, PPT, PNG and more
Free technical support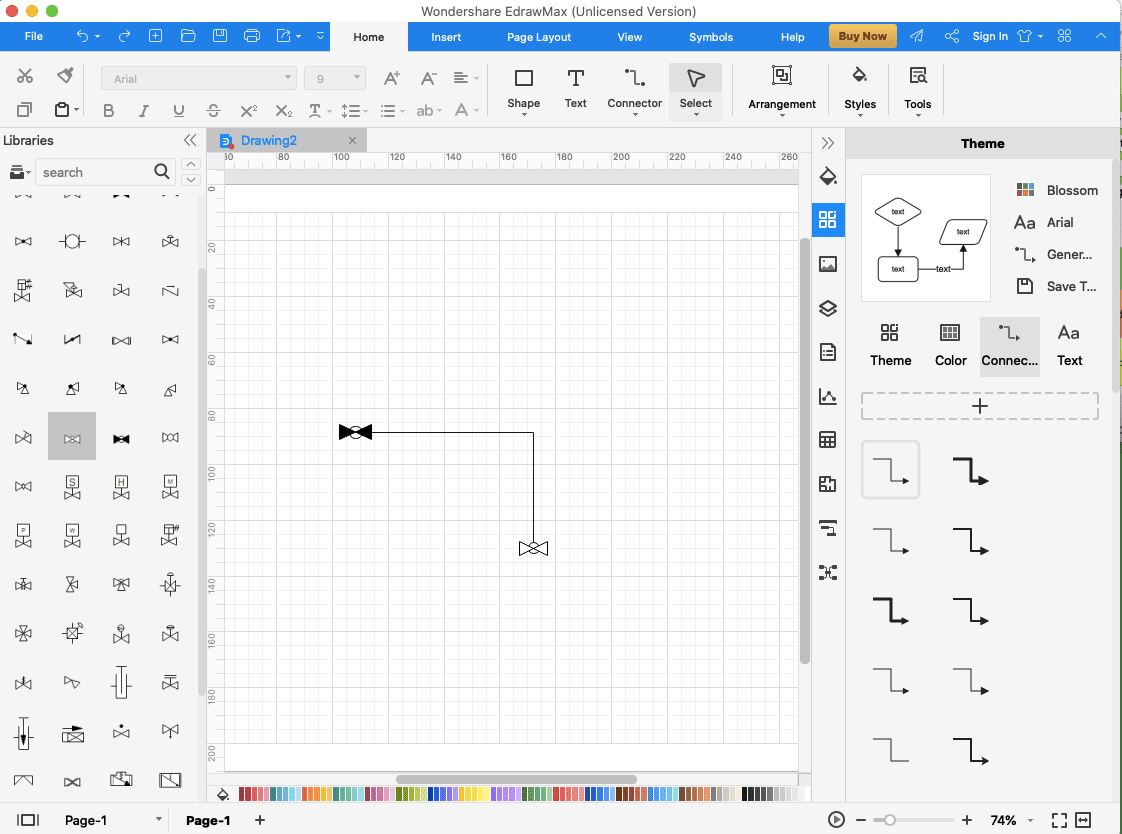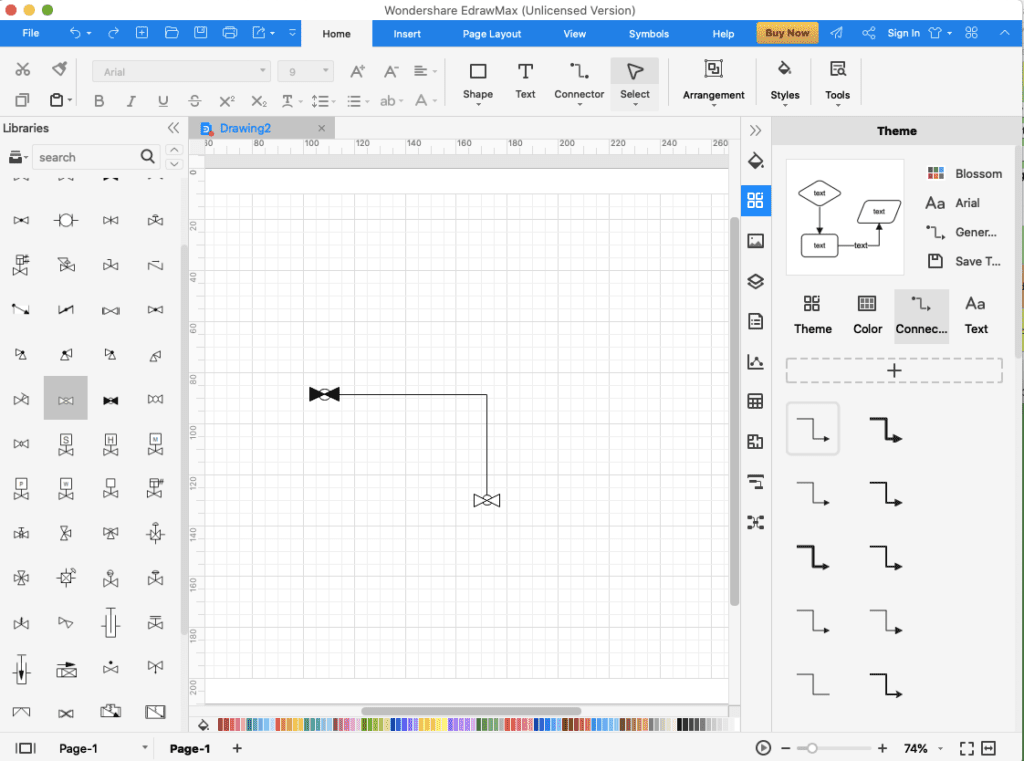 Plant Design Suite features all of PROCAD's 3D modeling and 2D drafting applications, including 3DSMART, P&ID, ORTHO, ISOMETRIC and ELECTRIC. The best thing about this software suite is that users with minimal CAD skills can easily create detailed drawings using the user-friendly interfaces.
PROCAD offers a 15-day free trial of Plant Design Suite. A one-year license starts at $1,120.
Features include:
Built-in AUTOCAD® OEM
User-friendly interfaces
BOM generation
Drawing files saved in DWG file formats
Print or create PDFs of your drawings
Behind-the-scenes error checking for compliance with customer standards and project pipe specs
IronCAD is a 2D and 3D program that allows users to manage the entire design process from concept to production. The software offers efficient workflows and 3D models can be saved in a single file, no matter how complex they may be. Customer reviews on Capterra make note of the software's minimal learning curve, easy functionality and helpful tech support.
IronCAD offers a free trial and discounts for students and instructors. 
2D and 3D design tools
Collaboration tools
Animation and simulation
Parametric or direct modeling
Data importing and exporting
Unified design environment
Catalogs for features, parts and assembly data
Designed for piping designers and electrical, mechanical and process engineers, Lucidchart is trusted by over 15 million users across 180 countries. Capterra reviews note that the software is easy to get started with and intuitive for complex designs.
Lucidchart offers a 7-day free trial, after which pricing starts at $7.95 per month, per user. There is also a free version, but features and benefits are limited.
Features include:
900+ diagram templates
Real-time collaboration
Integrations with G Suite, Microsoft Office, Slack, Salesforce, Jira and more
ASHRAE and ANSI symbol and shape libraries
SmartDraw is a fast and easy to use piping and instrumentation design software. The program includes a broad collection of mechanical engineering symbols and industrial templates for piping, instrumentation, HVAC, welding, ducts and more.
SmartDraw offers a 7-day free trial that's accessible right from your browser. Pricing per user, per month starts at $9.95
Features of SmartDraw include:
4,500+ templates and 34,000+ symbols
Powerful intelligent formatting
Integration with Microsoft Office, Google Workspace, Confluence and Jira
Save and open diagrams from Dropbox, Google Drive, Box and OneDrive
Visio importing and exporting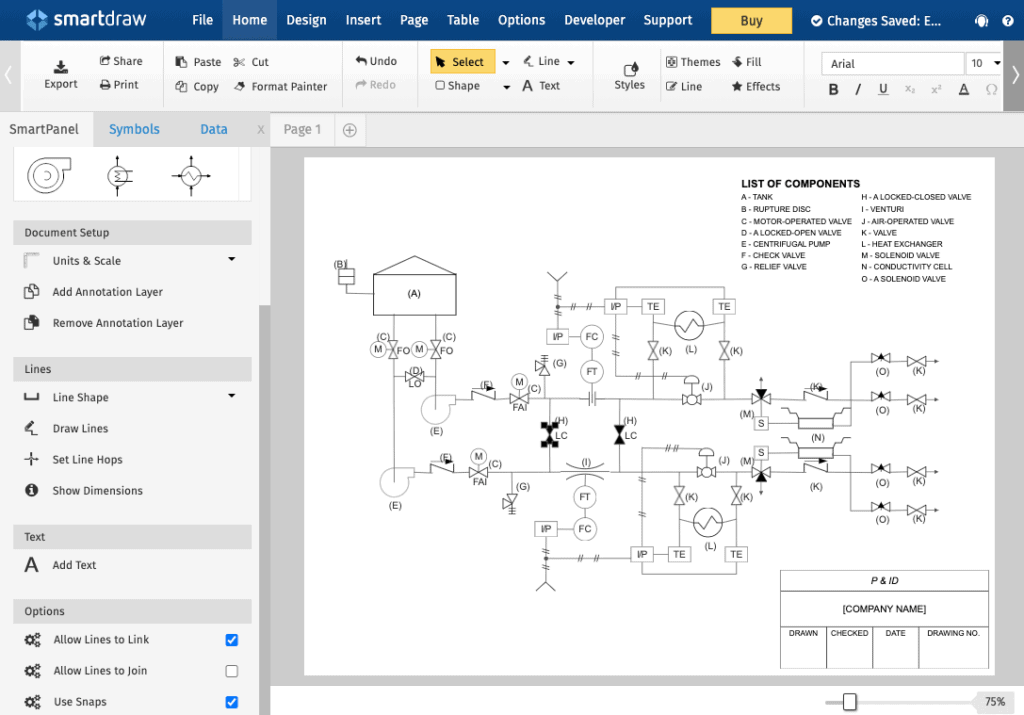 Free Piping Design Software Options
As mentioned above, Lucidchart and EdrawMax offer limited free versions of their piping design software. You can also check out Visual Paradigm's free P&ID software, but this option will also be limited in terms of how complex your drawings can be.
No matter your budget, signing up for free trials is a great way to explore your options and determine the features that are must-haves vs. nice-to-haves. Here's a look at the free trial options that are available for the software on our list:
IronCAD: Free trial (timeframe n/a)
Lucidchart: 7-day free trial
SmartDraw: 7-day free trial
PROCAD Plant Design Suite: 15-day free trial
M4 PLANT: 30-day free trial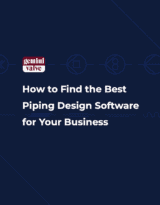 How to Find the Best Piping Design Software for Your Business
Our comprehensive guide to learn what to look for — and what to avoid — when you're in the market for piping design software.
Download